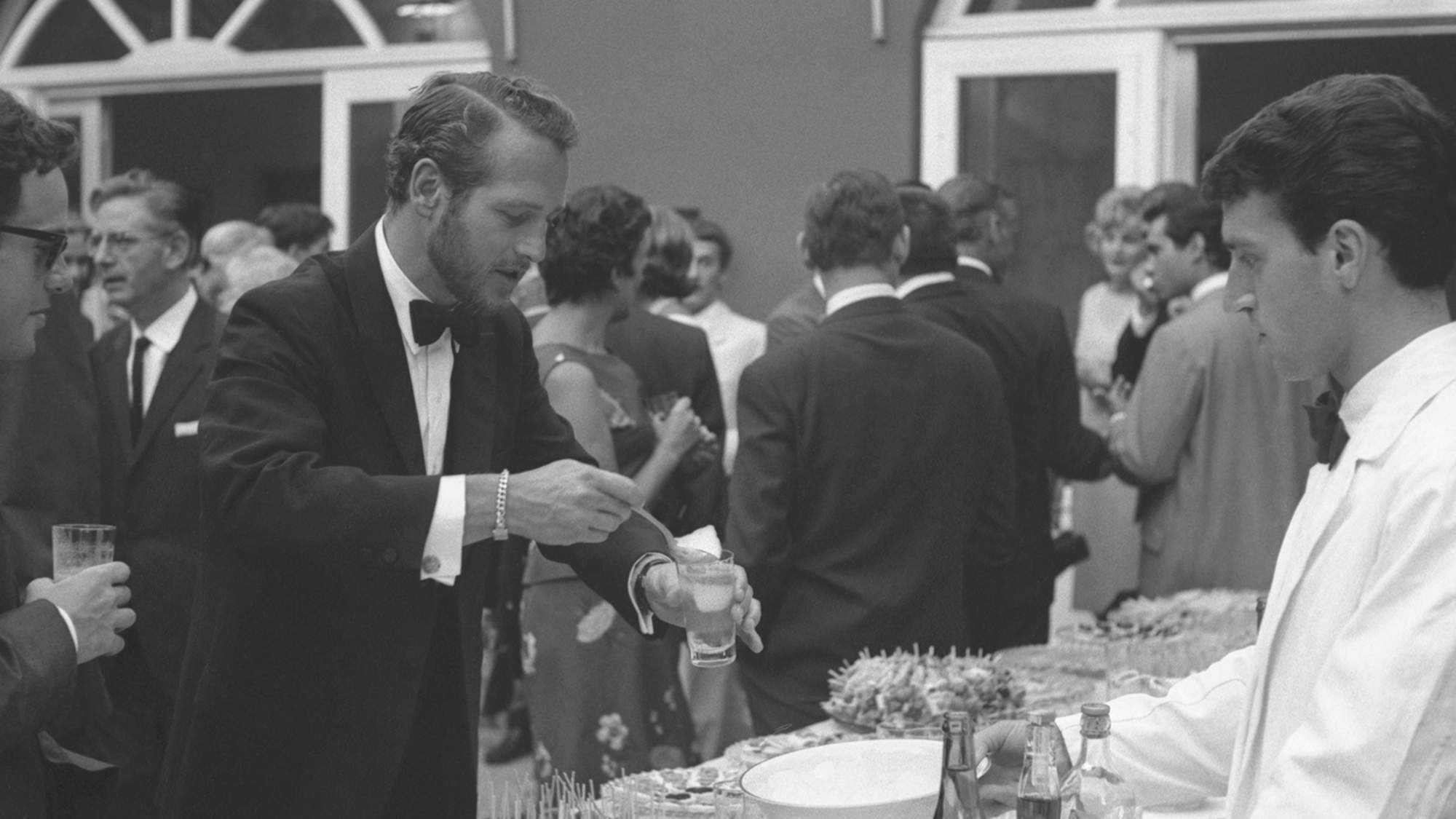 Party season is officially upon us and as the invites start to flow in, our minds are turning to how we'll style our way throughout the festivities.
Whether you're heading to a small gathering, a cocktail soiree or a formal event, we've got all the style inspiration
you need courtesy of some of the most stylish men in history.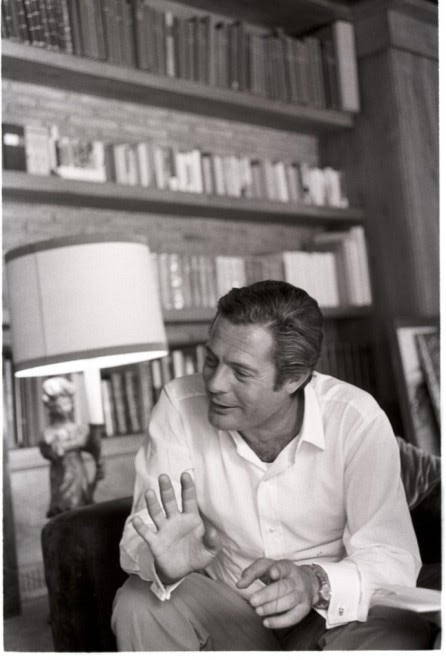 Marcello Mastoianni's prominent films include: "La Dolve Vita"
Marcello Mastroianni: The White Shirt
Actor Marcello Mastroianni was known for his sharp, distinctly Italian style. A master of tailoring with a little panache thrown in, his archive of looks provides endless inspiration. Seen here on the set of La Dolce Vita with Anouk Aimée, Mastroianni reminds us that you simply can't go wrong with a classic black tie look. If you have a formal dinner, ball or event on the horizon this Christmas, follow his lead and opt for the classic combination of a black suit, bow tie and our premium White Oxford Cotton Shirt, finished with our signature Paramontura collar and elegant mother of pearl buttons.
---
James Dean: The Chunky Knit
James Dean transformed the face of men's fashion with his rebellious attitude. His style was simple yet intrinsically his own, inspiring a whole new approach to dressing in the 1950s. In the famous Phil Stern shot from 1955, he sports a simple black Chunky knit with, as other photos from the series show, tailored trousers and tennis shoes. Keep your festive look as casual as Dean by pairing one Chunky Knit with Winter Chinos and leather brogues. It's the ultimate versatile piece for the festive season.
---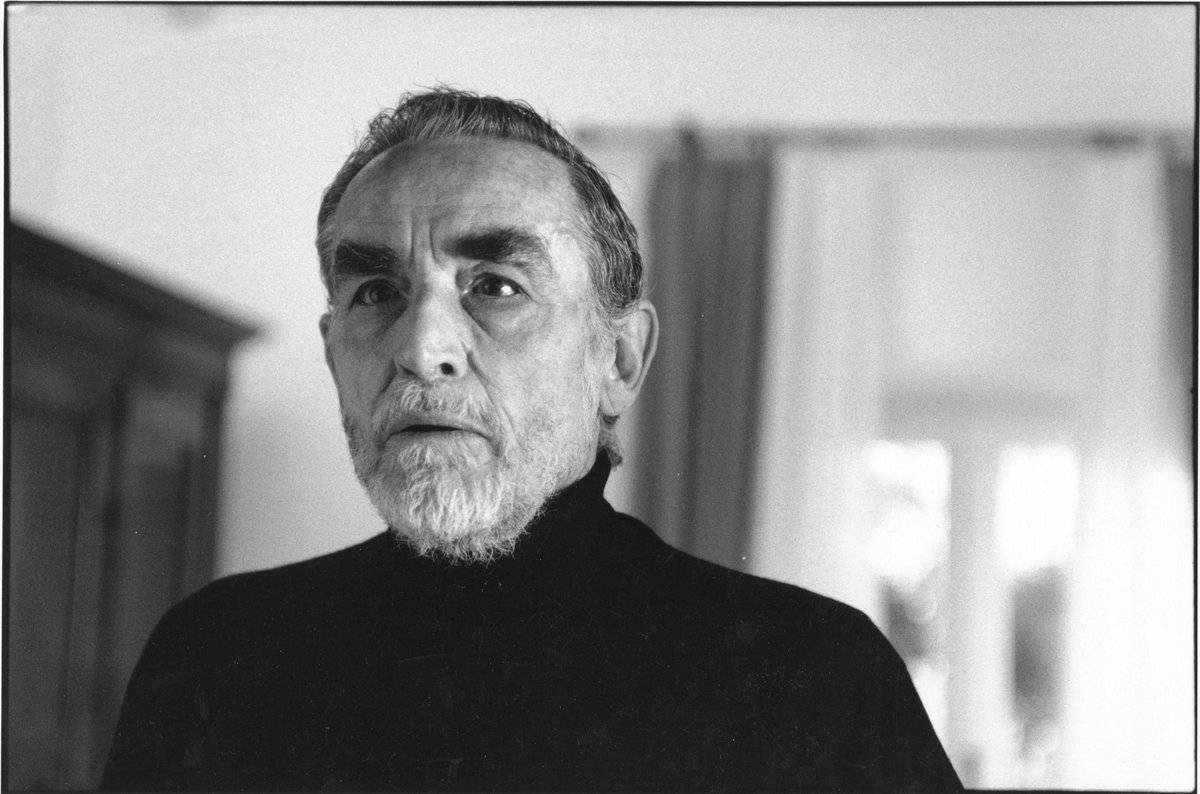 Italian actor and director, epitomised the quintessential Italian leading man—"tall, dark, and handsome"
Vittorio Gassman: The Cashmere Roll Neck
One of Italy's greatest, and most iconic actors, Vittorio Gassman was not just a virtuoso of the big screen, he knew a thing or too about style too. Switching effortlessly between impeccably tailored suits and more casual ensembles, his style continues to provide a template for today's gentlemen. Seen here in Big Deal on Madonna Street in 1958, he pairs a roll neck with a wool blazer; the perfect combination for winter soirees. Follow his cue and style our luxurious Lava Red Pure Cashmere Roll Neck under a blazer or leave the jacket at home and let the rich hue take centre stage.
---
Perhaps best remembered for playing Norman Bates in the iconic 1960 Hitchcock classic Psycho, Anthony Perkins was undoubtedly one of the most stylish men of the 1960s. His casual style was refreshingly modern at the time and acts as a perfect template for today's smart casual dress codes. This look, a promotional shot for Pyscho, is a perfect example of what to wear for a low key gathering with family or friends over the festive season. Opt for our Navy Blue Fine-Silk Cashmere Crew Neck for a dose of Perkins-inspired casual cool. Layer it over a shirt for a vintage twist or modernise by skipping the shirt altogether.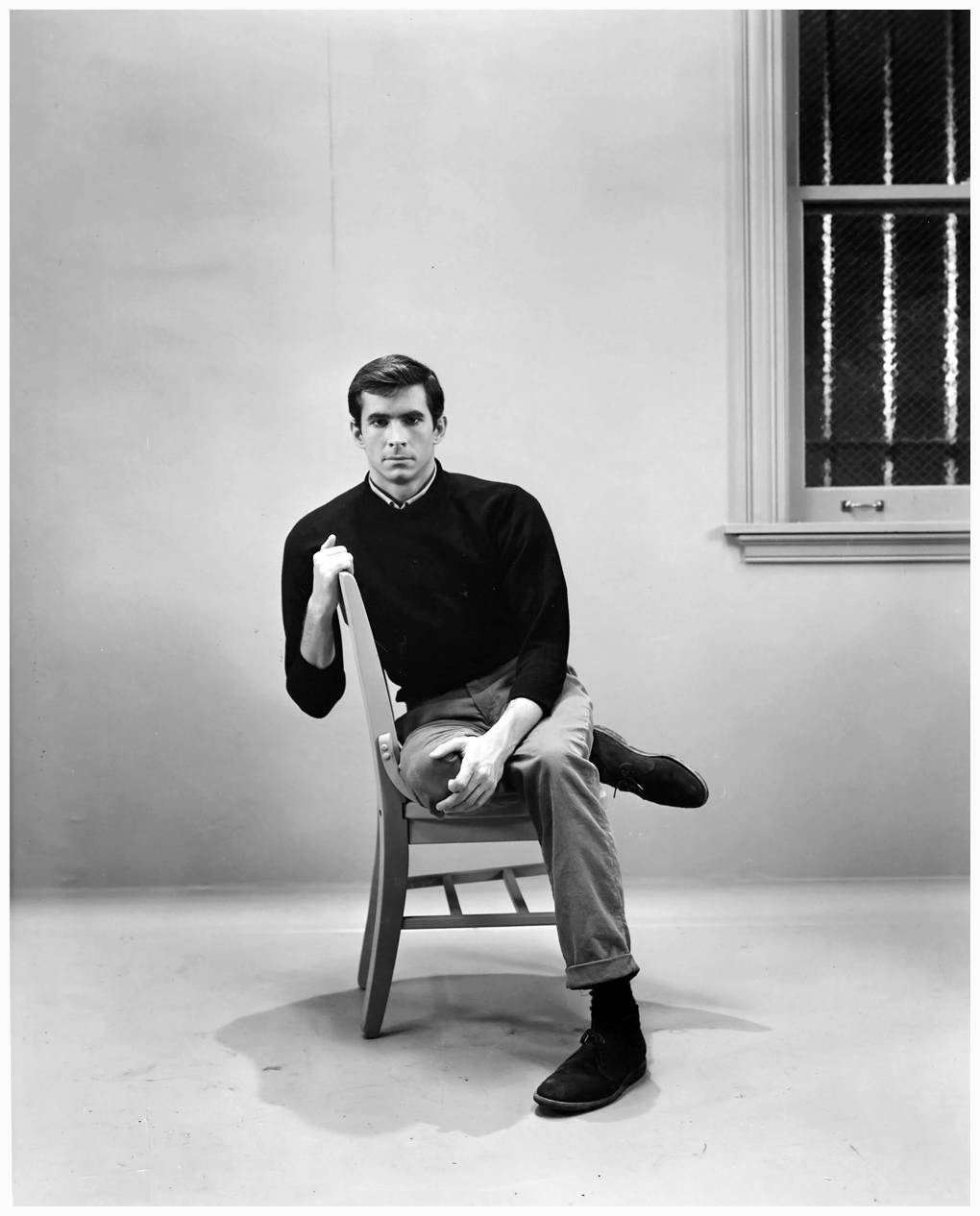 Anthony Perkins was born in New York City, New York on April 4, 1932.
---