We might have escaped the worst of the cold weather for the moment, but rumour has it we're in for another hard winter, with bets running high for a second 'Beast' from the East. With a potential white-out on the horizon, investing in some decent knitwear is a pretty wise move and our plush chunky knits are just the tonic to a chilly winter's day. And as with all items of style, there are those men of sartorial worth who know exactly how to pull one off (or on, as is thecase). Here are five gents who make us wish it was sweater weather all the time.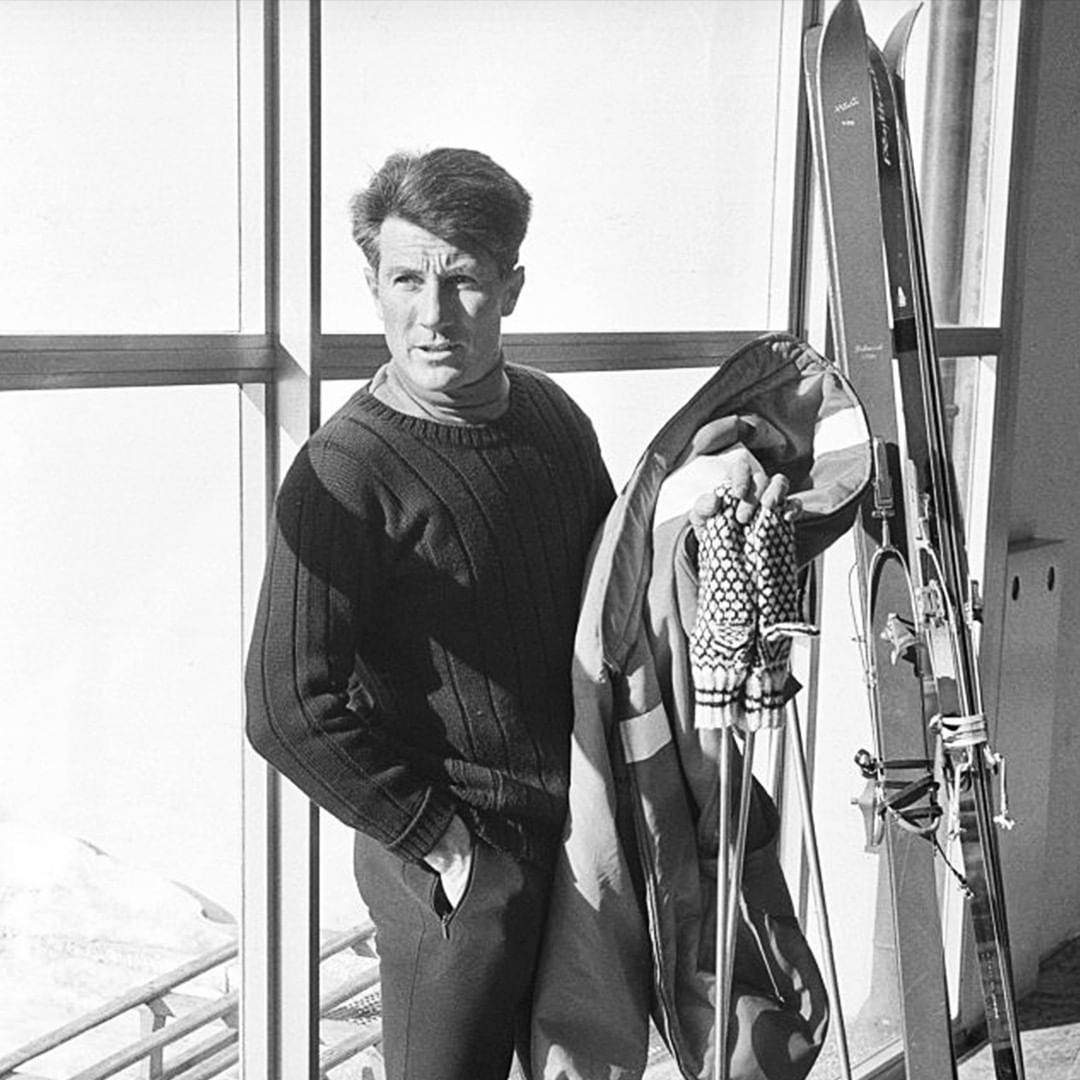 Portrait of the Italian mountaineer Walter Bonatti posing with his ski gear in Zermatt, 1965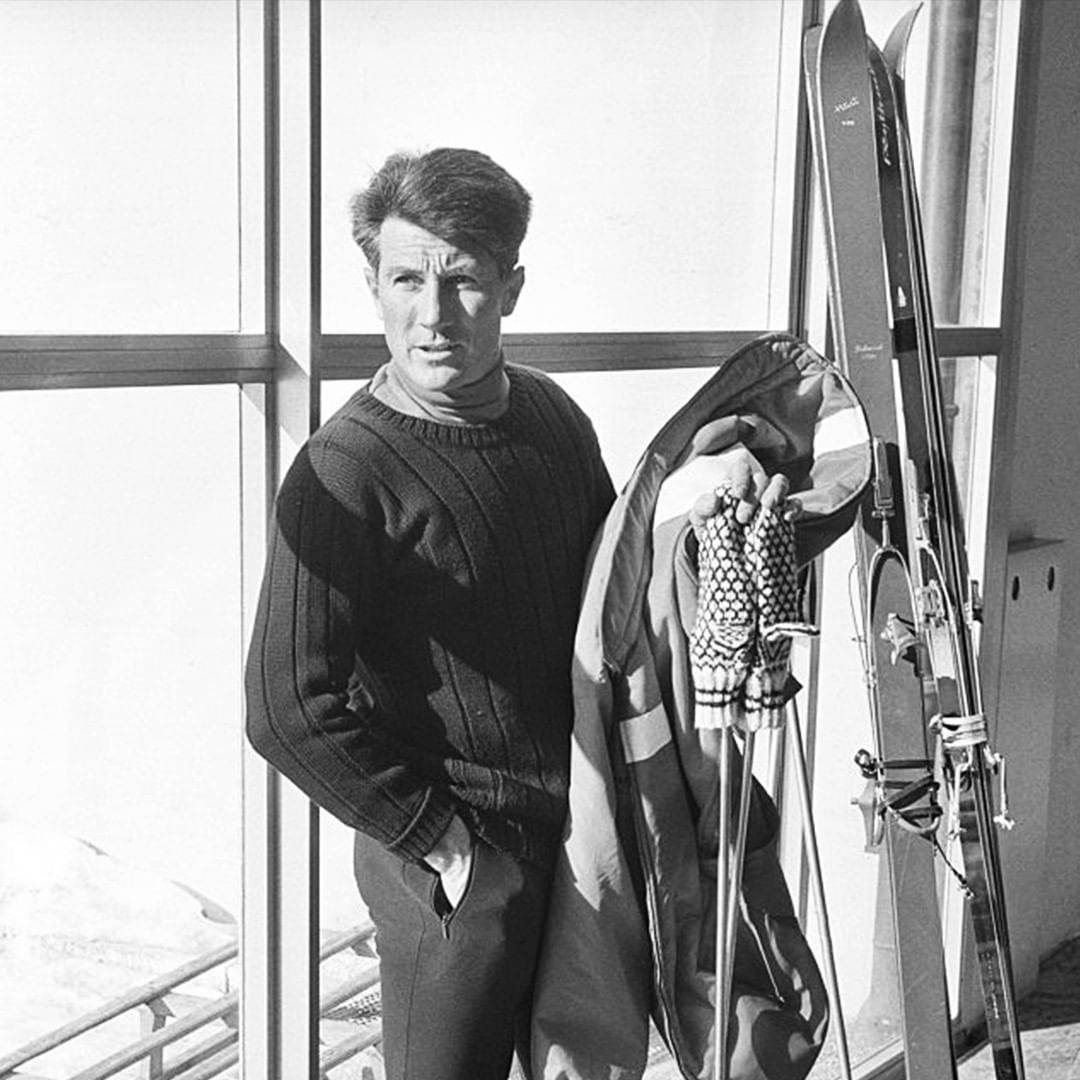 Portrait of the Italian mountaineer Walter Bonatti posing with his ski gear in Zermatt, 1965
As if it wasn't enough to have scaled some of the most inhospitable peaks from the French Alps to the Himalayas and Patagonia, the Italian mountain explorer always did so with a sense of élan.
His mix of utilitarian jackets, plaid shirts, and heavyweight knits had him looking every inch the romantic rugged explorer, akin to the lead character in a Boy's Own adventure. Whether he was climbing a sheer frozen face or strapping on some skis to traverse a glacier, Bonatti inspired a new generation of mountaineers, none of which have quite managed to match him in the style stakes. His peak-scaling records are even more impressive when you consider he managed these feats in the days before synthetic performance wear; clear evidence that you don't need to be clad in nasty polymers to handle sub-zero temperatures when you have some quality knitwear.
---
His chiselled good looks may have made been largely responsible for his star status on the silver screen, but he also knew his way around a well-cut suit and how to style it up a good quality knit. It's interesting that the most celebrated leading men of the time were exceptionally lofty – think Burt Lancaster at 6ft 2" and Clint Eastwood at 6ft 4" – but Clift, even at more modest 5ft 10", still held his own – helped partially by his attire and of course his acting talent. Best remembered for his roles in From Here to Eternity,

A Place in the Sun and The Misfits, he often played fickle, sensitive young men, which made him quite unique in the age of burly, straight-talking leading men, like Marlon Brando and Clark Gable. He looked good in pretty much everything – from Western wear to a tweed blazer or checked shirt. He was also well versed in the elegant simplicity of a cashmere jumper and pleated trousers, as this snap from 1953 attests.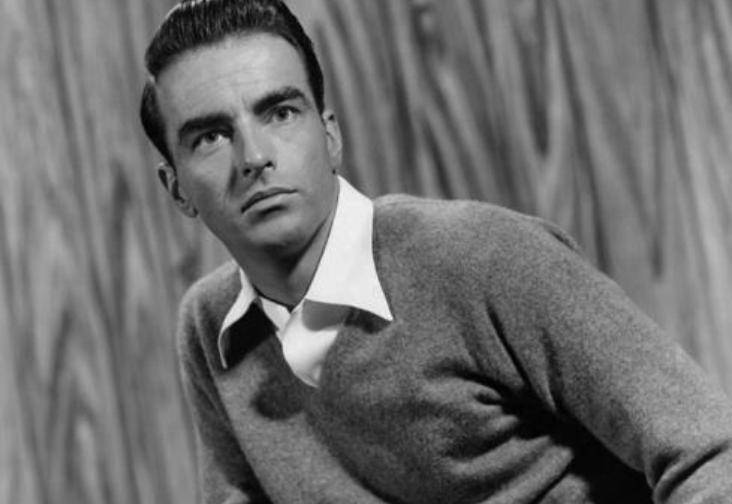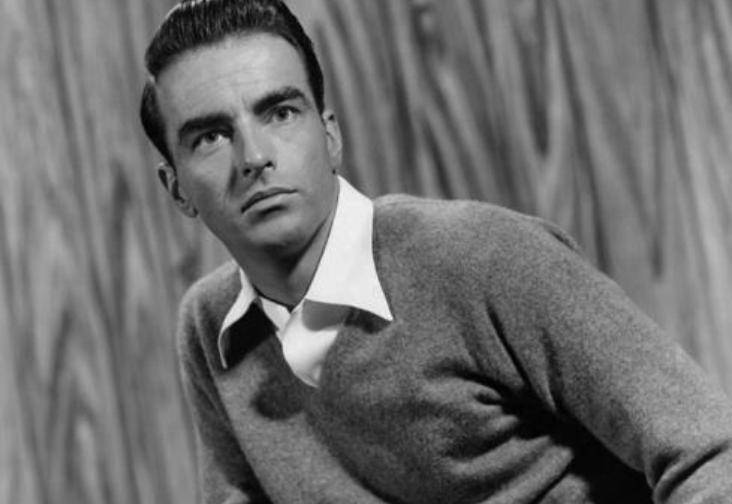 Montgomery Clift in 1953.
---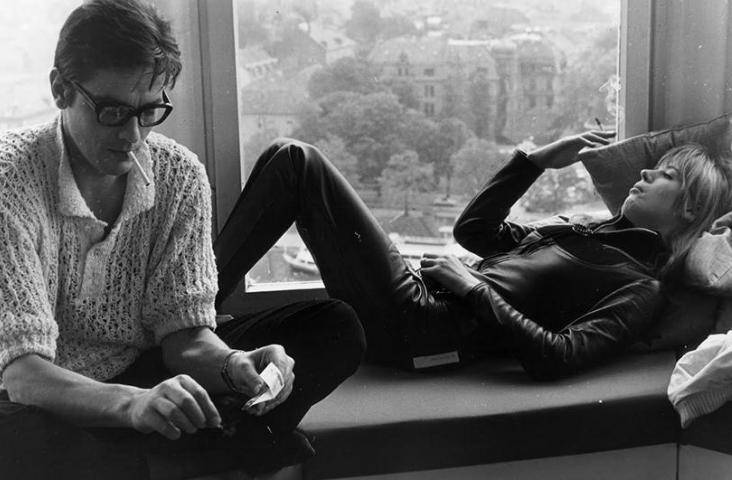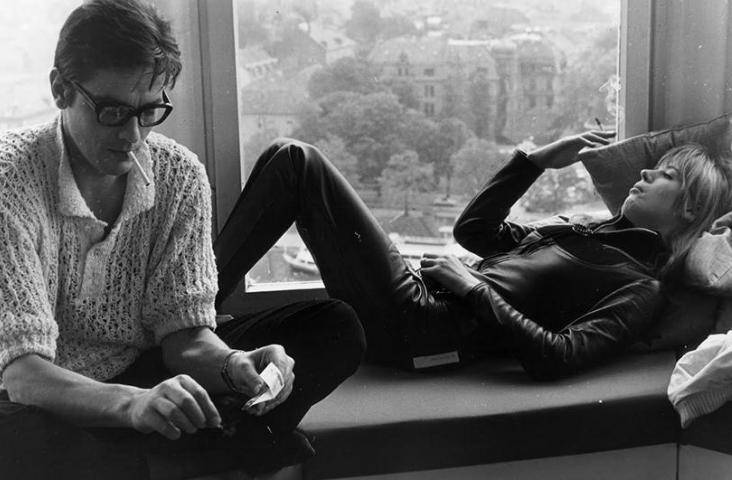 Alain Delon & Marianne Faithful, 1967.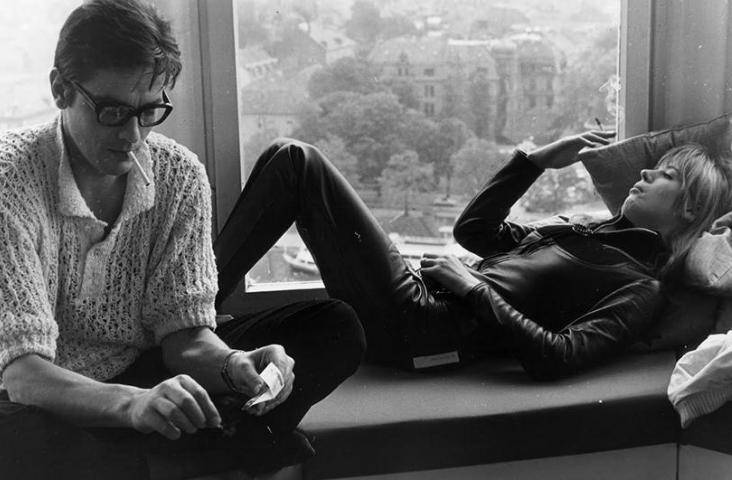 Alain Delon & Marianne Faithful, 1967.
France's answer to James Dean wasn't only lauded as one greatest French-speaking actors and poster boys of the mid-'60s, but also made waves with his innate sartorial sense. Both on and off the screen, he was the master of pretty much every genre of clothing, from summer weight tailoring to the loose-weave knit. It's little wonder that he was cast to play Dickie Greenleaf in Purple Noon – the first adaptation of Patricia Highsmith's most celebrated novel - The Talented Mr. Ripley – which in itself is a menswear goldmine. Some of the best images of him that showcase his natural aptitude with the male wardrobe are the snaps of him off-duty on set or out on the town. There are very few men that could pull off a crocheted knit, but Delon does so with aplomb – aided, of course with a stick of tobacco and chunky specs, as seen in this candid snap from 1967.
---
he British-born Hollywood actor needs little introduction and still remains a household name today. In a career that spanned three decades, Grant played memorable roles alongside leading ladies Audrey Hepburn, Grace Kelly and Ingrid Bergman in flicks such as The Philadelphia Story, to Catch a Thief and Notorious. Edith Head, the most celebrated costume designer of the era, said Grant was always fastidious about his appearance and noted that he had the greatest sense of style of any actor she worked with – high praise indeed coming from a designer who won eight Academy Awards for her work. Granted, he lived before the age of instant, candid smartphone shots or on-the-prowl paparazzi, but in every single shot of him that survives, the man was always immaculate.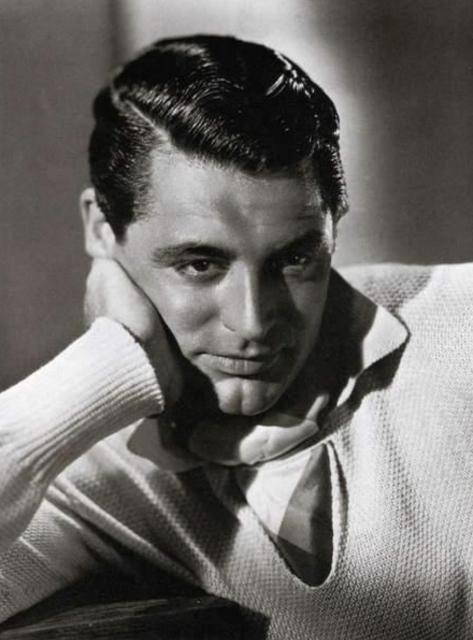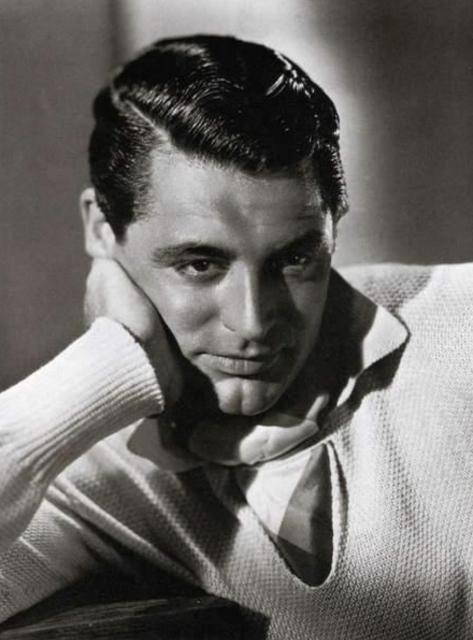 ---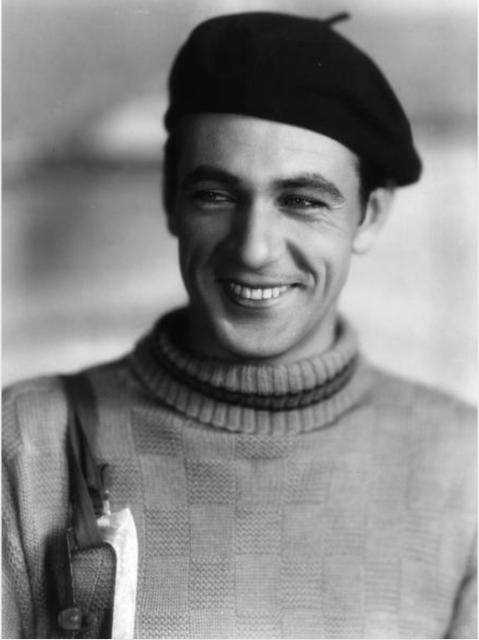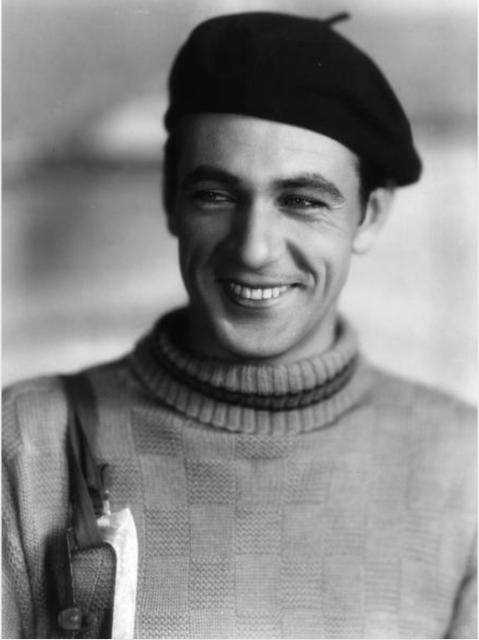 The celebrated photographer, designer, and dandy Cecil Beaton, who first photographed Cooper in 1929, described him as "The new hero, the Western Cowboy, with agate eyes, hairy chest, flat cardboard flanks; hipless with big hands, expressive and sensitive, became the new Adonis". Seeing as he inspired such a description, it's little wonder then he became one of the most iconic Western actors in Hollywood, starring in films like High Noon and the Man of the West.
He was also renowned for his gentlemanly manner - probably why he always had such success with the ladies…that coupled with his timeless good looks and his sartorial fluency. It was said of Cooper that he had the rare quality of looking as comfortable in black tie as he did in a Western shirt. And the same can certainly be said about his knitwear ensembles, we say.
---