For those who work from home, getting dressed can be one of the best ways to boost your mood and keep productivity levels high. Psychologists have found that what we wear impacts our thinking. A 2015 study in Social Psychological and Personality Science measured how people performed based on what they wore, increased personal presentation resulted in an optimised mood and improved performance.
The days are getting longer, the sun is starting to break through the clouds and the temperatures are slowly rising. Spring is most certainly here, but at Luca Faloni we don't chop and change with the seasons. Instead, we focus on longevity. Rather than starting from scratch every season, we believe in curating a permanent wardrobe. Considerately crafted with versatility in mind, our relaxed yet luxe pieces can be styled for any season, so allow us to introduce the pieces which will effortlessly slip into your spring style repertoire.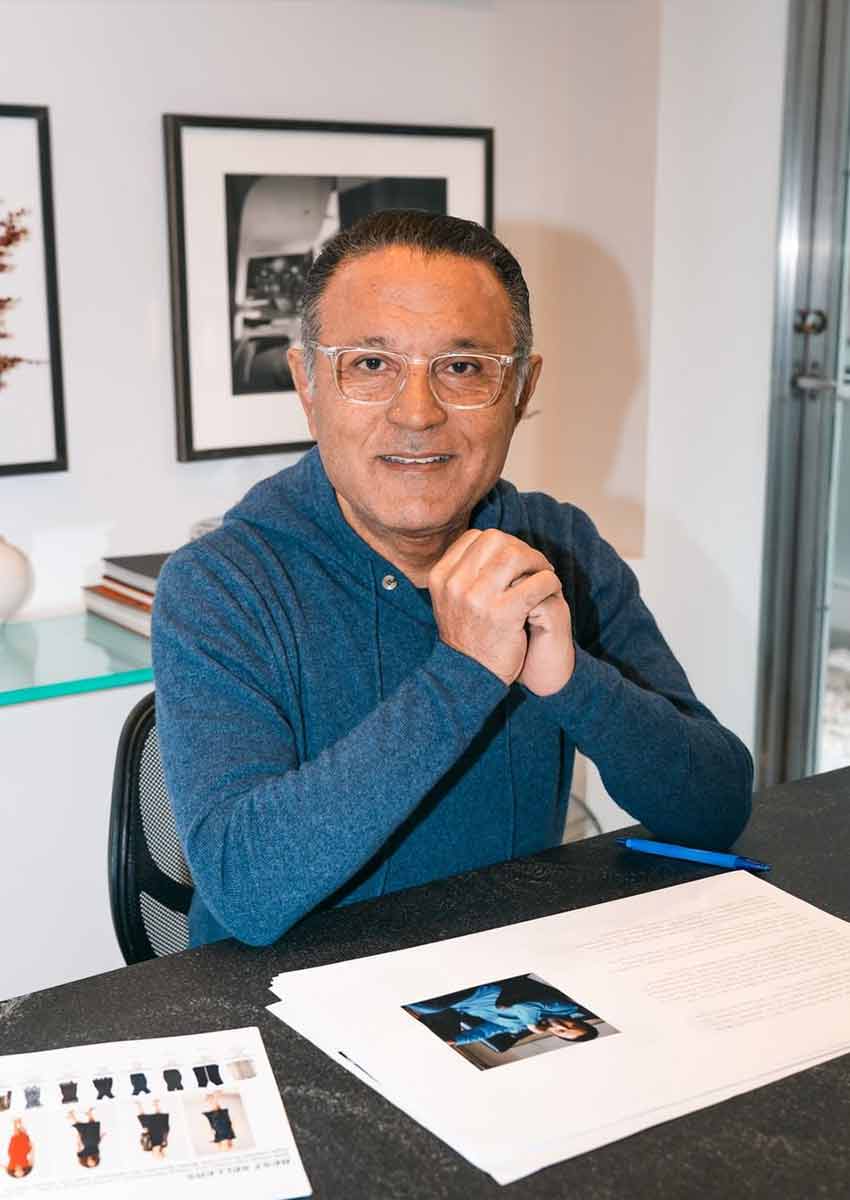 Crafted amongst the Marche Apennine Mountains of Italy, our Cariaggi Cashmere is exquisitely soft yet exceptionally durable. Its lightweight nature and thermoregulatory characteristics make it the perfect choice for the changeable temperatures of spring.
If you're looking for a piece that is comfy enough for slow, sunny days at home but still exudes luxury, our pure cashmere hoodie is the ideal piece. Pair it with chinos and a shirt for a sharp business casual look or opt for a jacket and jeans for weekends.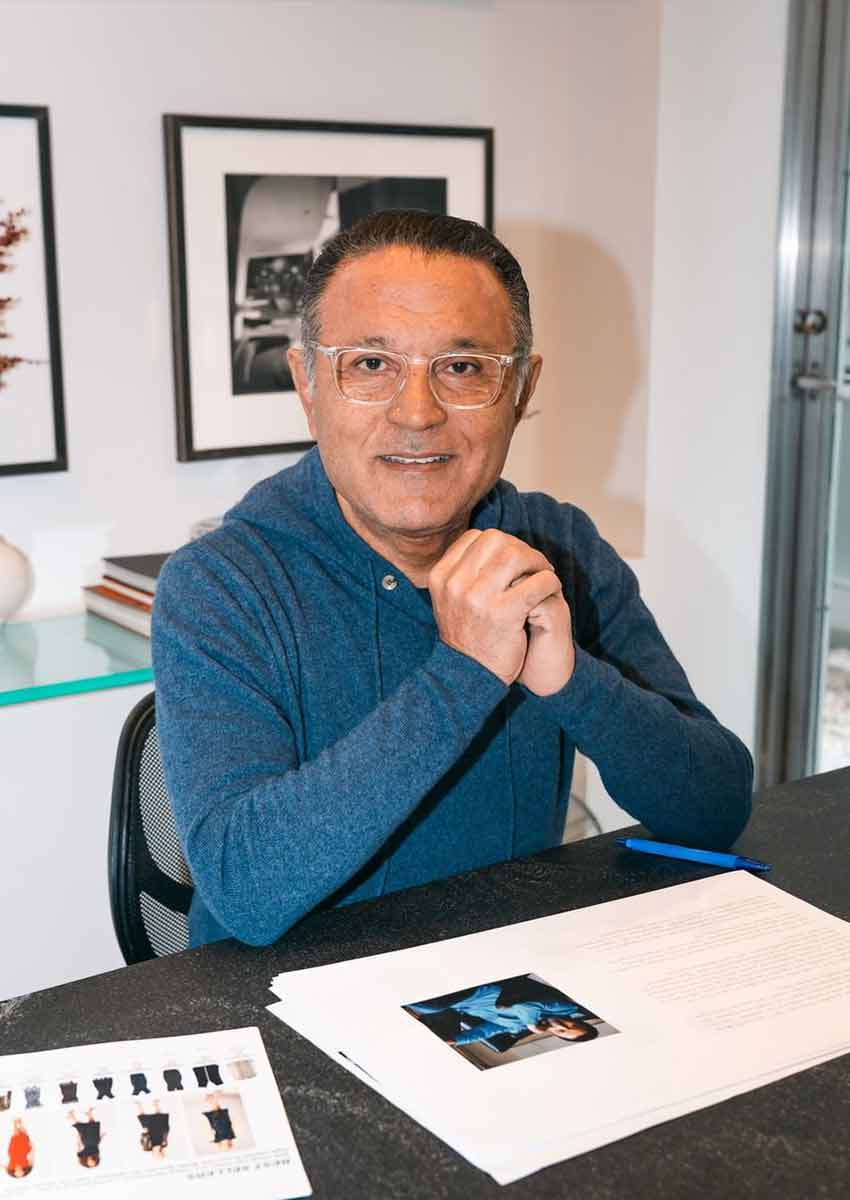 Elie Tahari wears our Cashmere Hoodie in Atlantic Blue.
---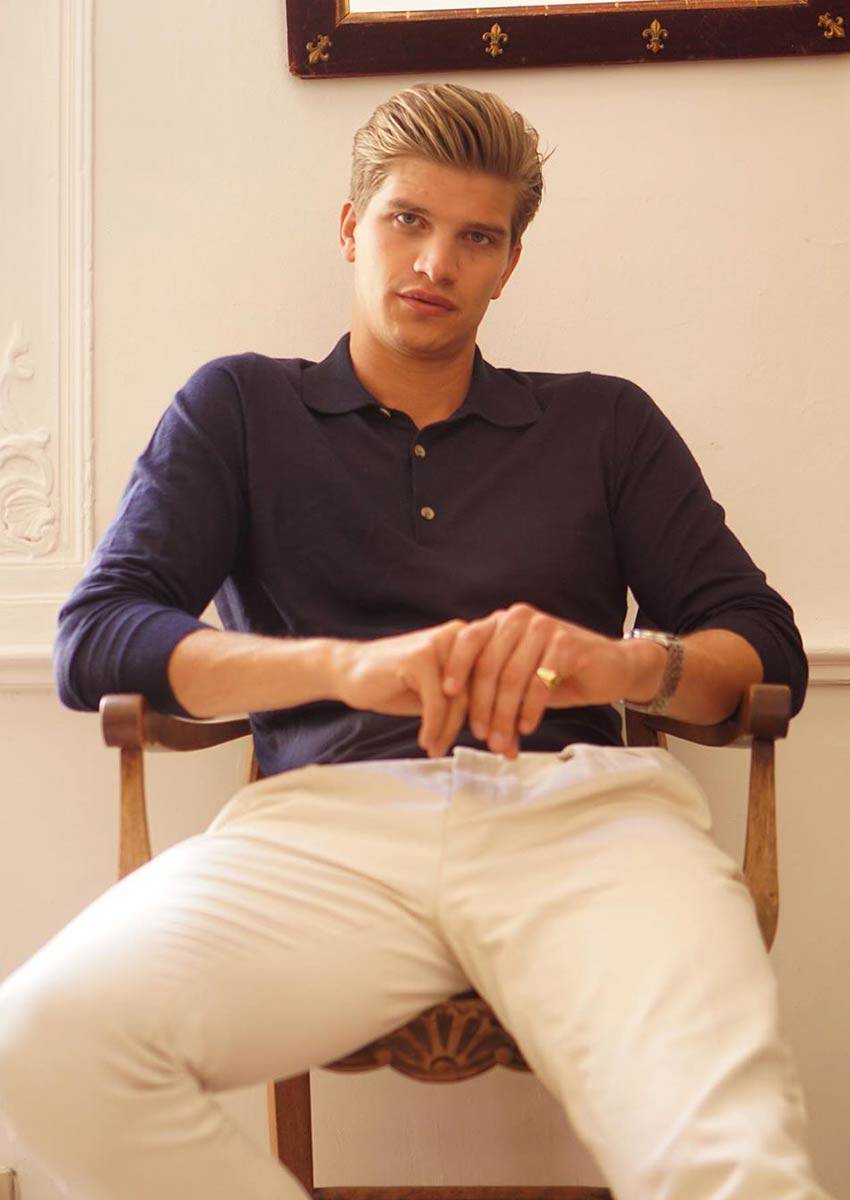 Toby wears our Silk-Cashmere Polo in Navy.
Lightweight Silk-Cashmere
Silk-Cashmere does the trick when you're looking for something a little lighter as we delve into hazy spring days. Crafted from a luxurious blend of 70% cashmere and 30% silk, the ultra-lightweight knit is created from prestigious Cariaggi yarns and has a sleek drape on the body.
To keep your look casual yet refined throughout the season, add our Silk-Cashmere Polo in Navy into your spring rotation. This classic shade makes a statement and looks modern yet elegant styled with light coloured chinos.
---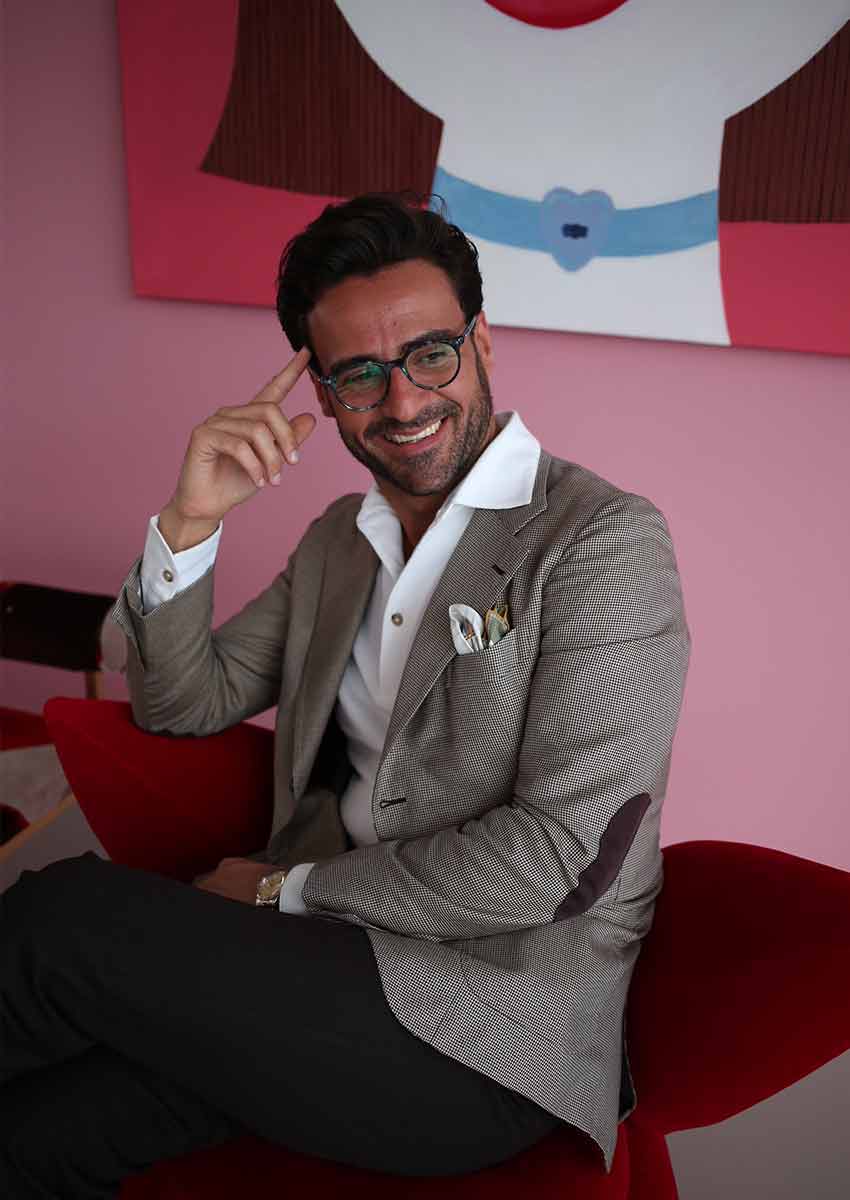 Our cotton bears the quality of decades worth of expertise. Crafted just outside Milan, the cloth is testament to Italian craftsmanship.
A lighter feel is perfect for spring, making our Brera Pique Polo Shirt a key building block of any wardrobe. Crafted from soft Italian Pique, this breathable material offers a light finish which is just right for your daily wear. These polos come in playful colours for the season, team yours with classic chinos for a timeless spring look.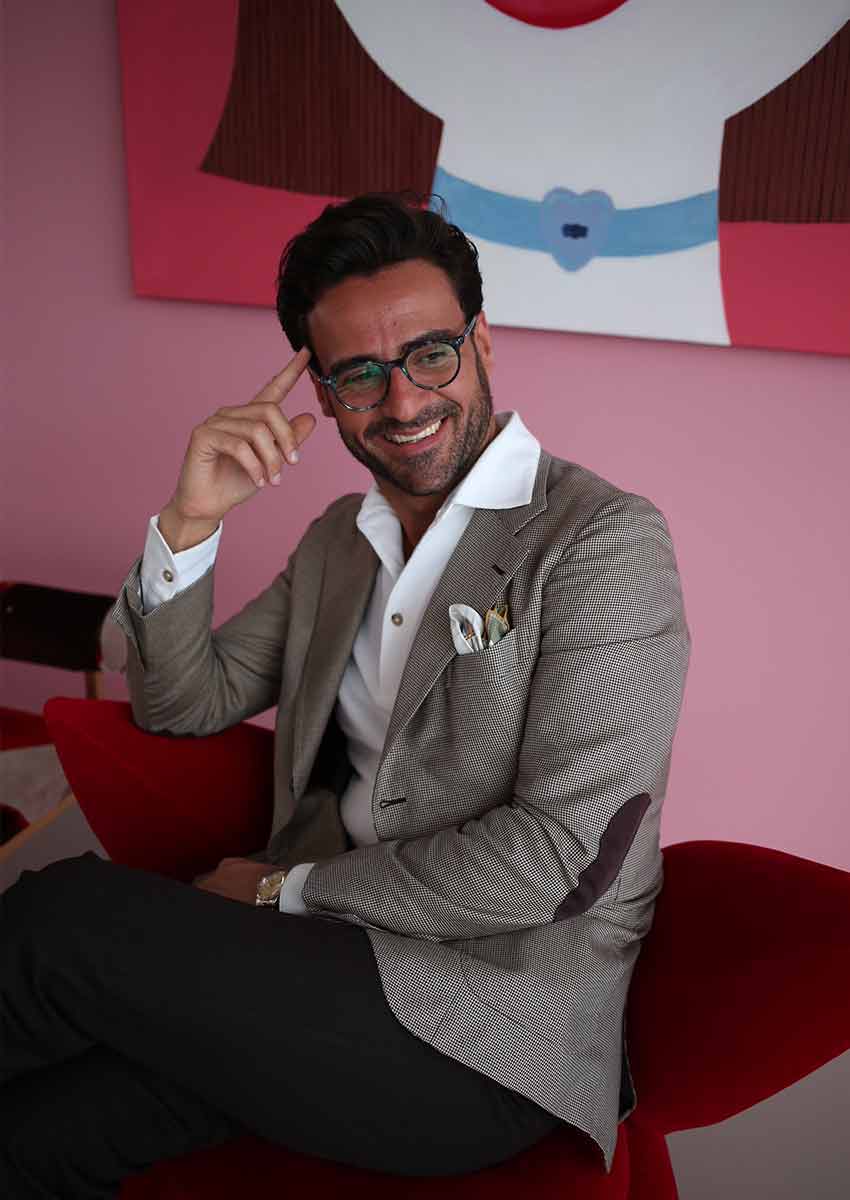 Giorgio wears our Brea Polo Shirt in White.
---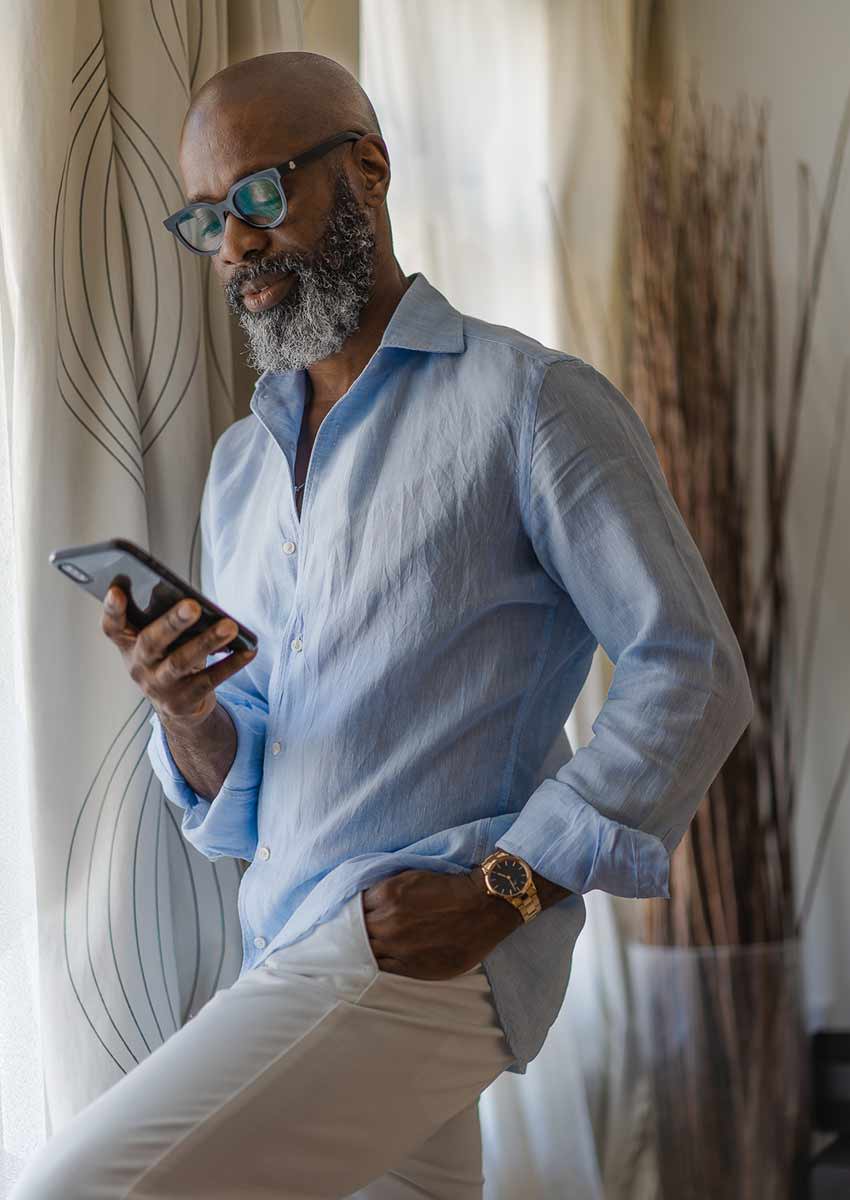 Effee wears our classic Portofino Linen Shirt.
Linen is synonymous with summer, but we believe it has a place in every spring line-up too. Created by skilled artisans in Northern Italy, our linen cloth is breathable, resistant and holds colour beautifully. To embrace the fabric yet keep a relaxed elegance, welcome our signature classic shirt into your wardrobe. Our classic sky blue shade has a fresh appeal, opt for a regular fit for a relaxed look for sipping coffee on the balcony as you watch the world go by.
---