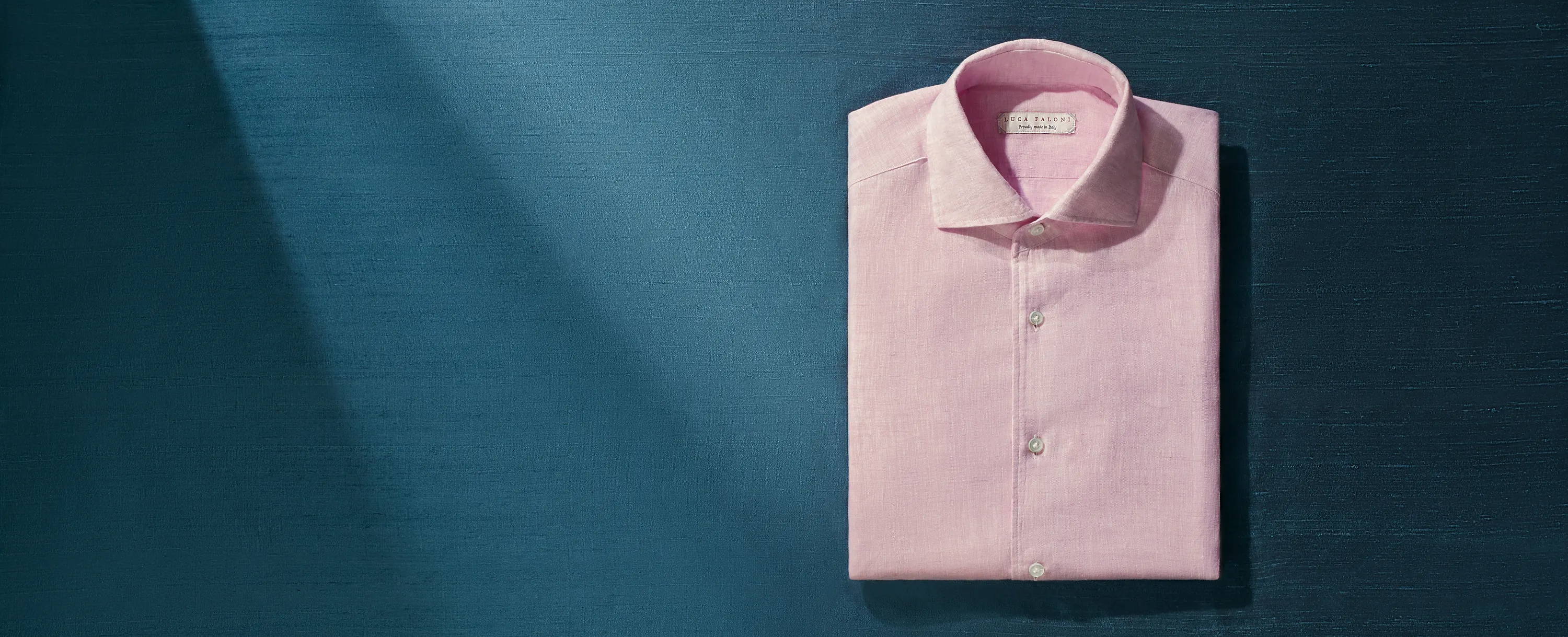 You are, we assume, a modern man for whom notions of certain colours being for certain genders are as outdated as the idea that you can't wear brown in town, or that blue should never be worn with black. In 2020, pink is not just a shade that any man can wear; it's one that you absolutely must.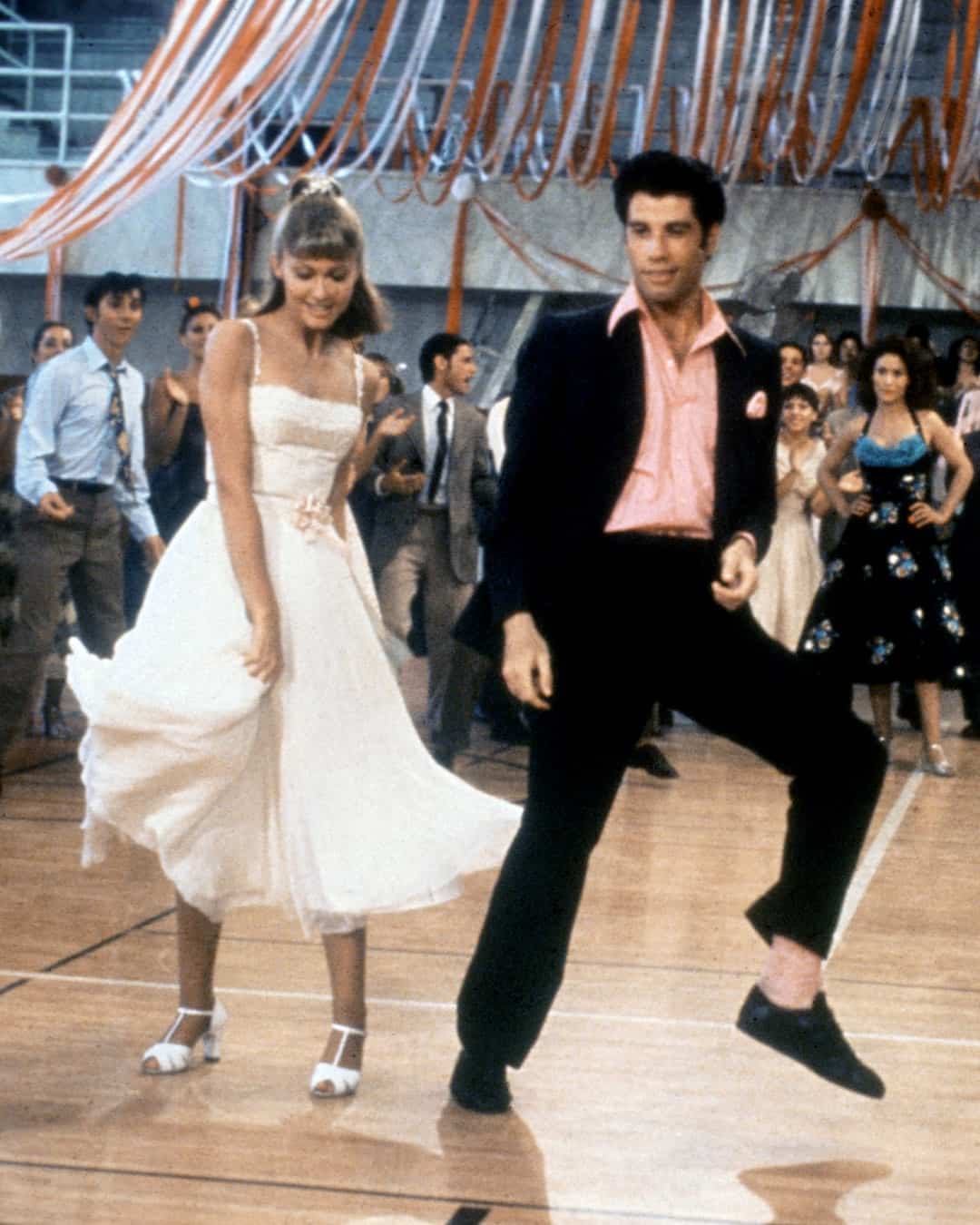 Olivia Newton-John and John Travolta in Grease, 1978.

Anyway, gendered colours are a comparatively modern invention. In the US, pink was just as often thought of as masculine signifier until at least the 1950s. At which point, the advent of chemical dyes that didn't run in the wash meant that parents could finally dress their kids in colours other than white, and gradually the concept of blue of boys, pink for girls, spread into everything from toys to razor blades to slogans.
---
To cling to those ideas is to miss out on a world of sartorial possibilities. Pink – from hot to coral to salmon – is one of the most versatile colours in a man's wardrobe, so easy to integrate into outfits that it can feel like a not-so-boring neutral. Its position on the colour wheel – opposite blue, on a triad with green – means that it pairs beautifully with both. Which shouldn't be a surprise for anyone au fait with either the tones that work in an English rose garden, or during a sunset over the beaches of Sicily (ideally enjoyed with a pink gin in hand).
Luca Faloni, Linen Voyage Campaign.
---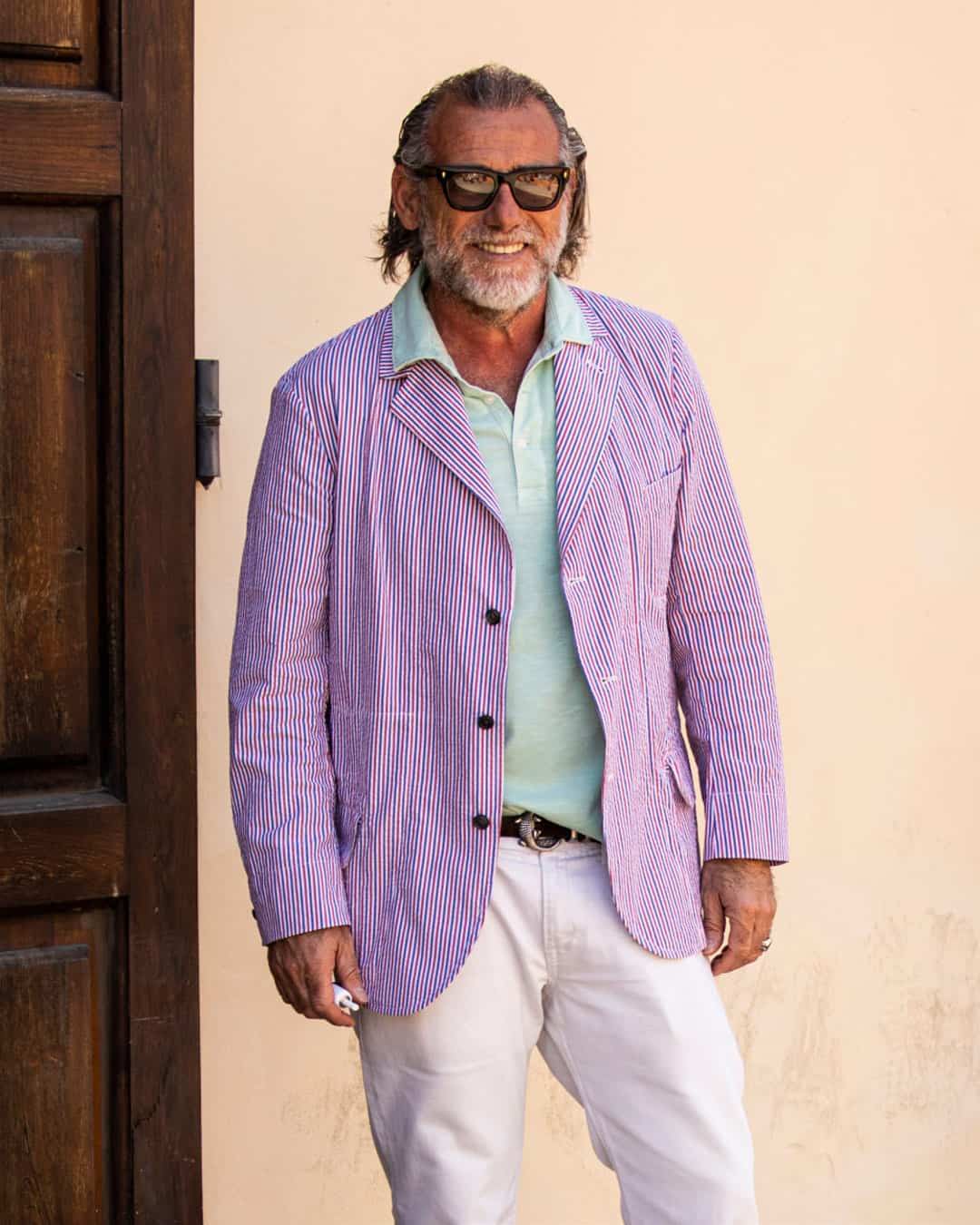 Alessandro Squarzi, pink striped blazer during Pitti Immagine Uomo 96 2019 in Florence, Italy.

Photo by Claudio Lavenia.
The trick to making pink your own is selecting the right hue. In Italy, bold pinks can be a sign of virility and sporting prowess – just see Juve's iconic away kits (each of which acts as a nod to the club's original colours) or the jersey worn by the leader of the Giro d'Italia cycle race. Paler versions – think dusty pink, champagne or our own rose pink cashmere knitwear – makes a subtler statement, which is why it's the ideal way to enliven your smart-casual favourites, or even as a brighter layer slipped beneath your weekday tailoring.
For inspiration, look to the icons. For a very 2020 take on pink, learn a lesson from Alessandro Squarzi, the modern day street style hero and Milanese fashion entrepreneur. He can deploy the shade subtly, in a gingham shirt worn to soften a workwear jacket, or head-to-toe, in the shape of a deep pink double-breasted suit. It's an easy way to make a statement, which is perhaps why so many of Pitti's peacocks follow suit in pink tailoring.
---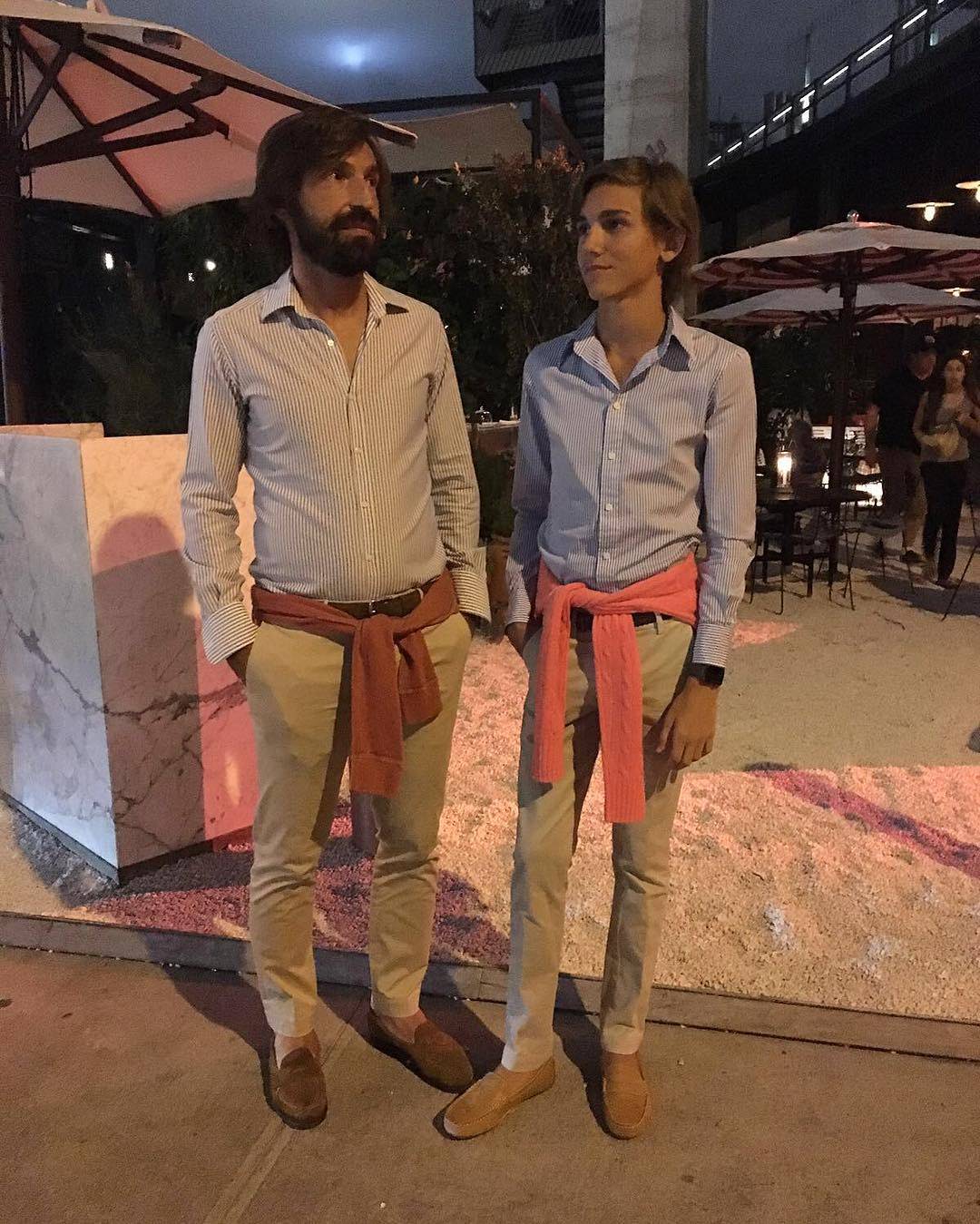 If you prefer a more classic approach, let Andrea Pirlo be your guide. The suave ex-footballer appeared in Juventus pink on numerous occasions, but he's equally partial to the shade off the pitch (four Serie A titles probably make the colour feel even sweeter). Pirlo keeps things simple by pairing pink shirts with chinos, aware that that little injection of brightness is enough to lift any look.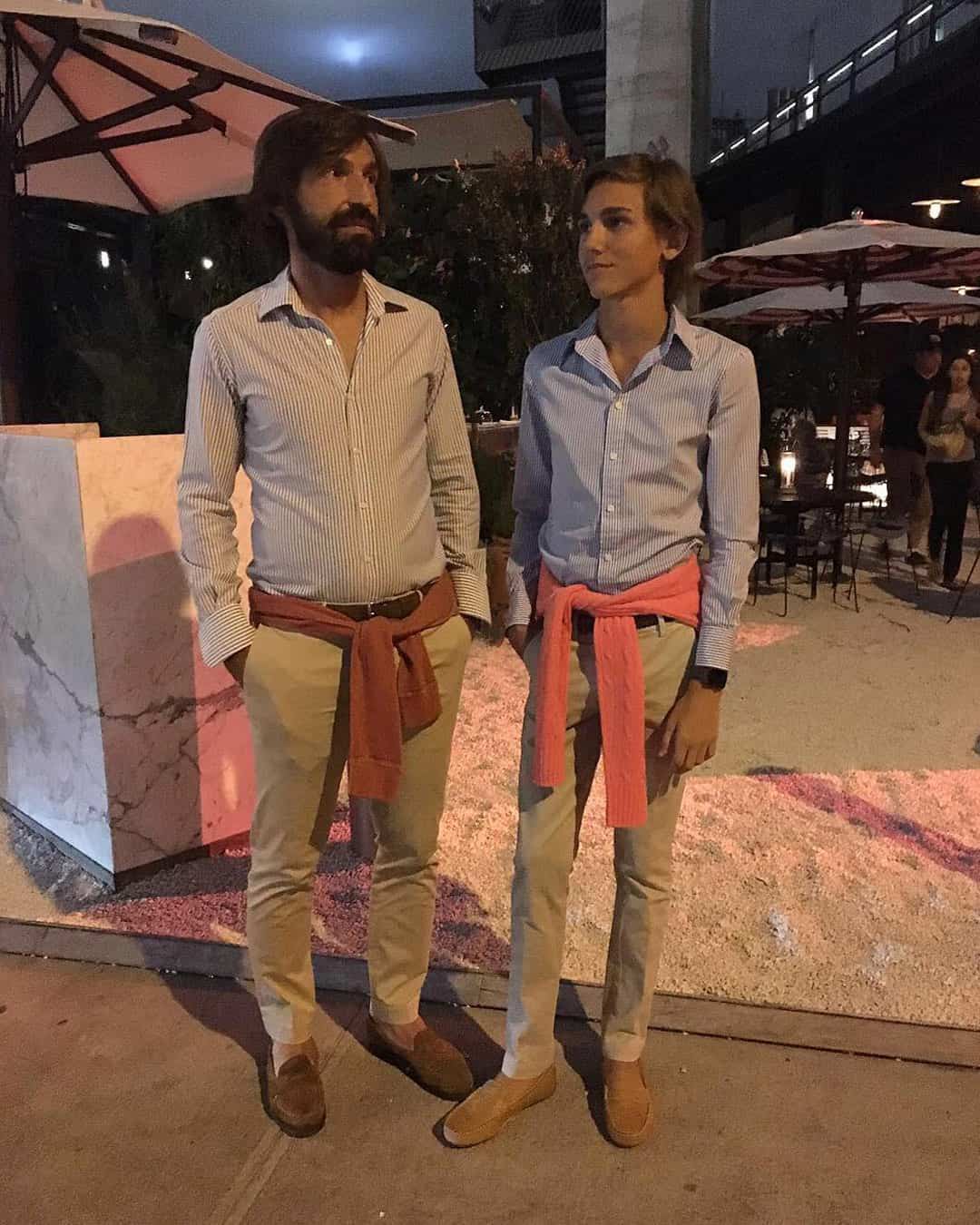 Andrea Pirlo & son in Italy.
The Italians don't have the monopoly on pink, though. Honorary Lombardian Timothee Chalamet dons the colour in soft, oversized shirts during his turn as Elio Perlam in Call My By Your Name. As he proves, pulling pink off is all about confidence.
---