Genoa's premier opera house, the Carlo Felice theatre, is livestreaming performances from its archive every day, ranging from Tchaikovsky's Nutcracker to Puccini's La bohème.
The Metropolitan Opera, in New York, is also sharing its archive, with a new performance going live every night at midnight London time. If, understandably, you'd rather not sit up all night to watch along 'live', then the performances are all available to enjoy at your leisure on the Met's website for a week afterwards. This week sees a mix of modern and classic, from John Adams's operatic telling of Nixon's meeting with Chairman Mao to Rossini's Barber of Seville.
If you'd rather pick your own performances, the Berlin Philharmonic is offering a 30-day free pass to its Digital Concert Hall, which contains more than 600 world-beating performances of everything from a 1966 performance of Dvorak's 'From The New World' to Sir Simon Rattle conducting the orchestra in the John Williams's Star Wars theme. So something for you, and something for the children.
What to wear:
You can forget the opera cape when watching at home, but our Oxford Cotton shirt and Lipari linen trousers will ensure you still feel – and look – the part.
---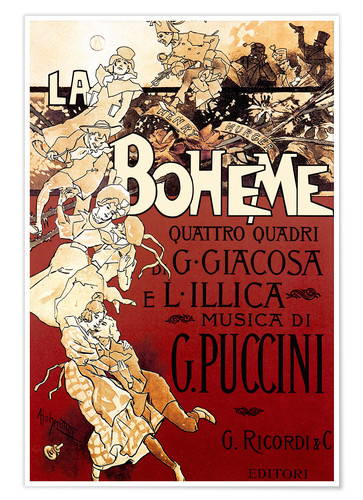 London's National Theatre is digging through some of its best NT Live performances, giving each a seven-day re-run on National Theatre Home channel. It kicked off with James Corden's barnstorming performance in the farce One Man Two Guv'nors, while those of a more serious disposition should tune in on Thursday evening for Sally Cookson's innovative retelling of Jane Eyre.
BroadwayHD has offered streamed performances of New York theatre's biggest shows since 2015, but with the theatres now shuttered, you can get a seven-day trial for free. Which is plenty of time to enjoy shows like The King and I and The Sound of Music.
What to wear:
Dressed-up comfort is the name of the game here, so think our Silk-cashmere long-sleeved polo with a pair of breathable Cortina cotton chinos.
---
Google Arts and Culture has virtual tours of more than 2,500 galleries, from the Louvre to the MoMA, and even step back in time with Street View tours of shuttered exhibitions, including the 2015 Venice Biennale.
The once-in-a-generation Raphael show at Rome's Scuderie del Quirinale was forced to close after just four days, but you can at least enjoy it from home as the museum has made a 13-minute tour available on its YouTube channel. Even if you don't speak Italian, you'll still be able to enjoy the works, which were lent from institutions including the Louvre and Uffizi Galleries.
What to wear:
Granted, you're not actually on your feet, but dress for a day of walking in our Classic linen shirt and a Silk-cashmere Crewneck.
---